What is Worship?
Worship is a dialogue between God and His people. Our goals are to create an atmosphere of worship that embraces both believers and non-believers, to create exemplary worship that allows complete and free-flowing communion between worshipers and God, and to utilize and grow the gifts and talents of the Spirit among worshipers.
*For our musical worship, we invite musicians of all experience and skill levels to join us. To find out how to join a group, please contact the musical director for that group.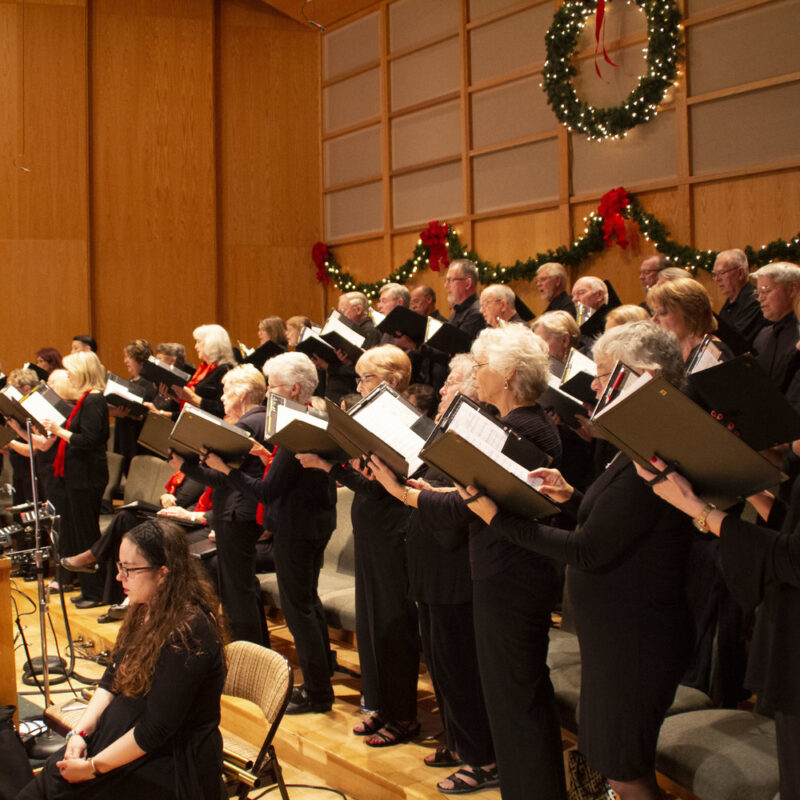 Chancel Choir
The Chancel Choir sings weekly on Sundays during Traditional Worship at 10:45 a.m. from September to May. The choir also prepares for a combined music ministry Christmas Concert in December as well as an annual Palm Sunday Concert, featuring choral/orchestral masterpieces. Rehearsals are on Wednesday evenings (September through May) from 7:00 pm – 8:30 pm. Choir is open to ANYONE who has ever wanted to sing- all ages are encouraged! Prior choral experience is very helpful, but the only requirement is the desire to make a joyful noise to the Lord as we lead His people in worship.  New members are always welcome at any point during the season.  Please check in to see how you may use your voice to the glory of God.
For more information, please call Mark Gary at call (520)382-2115 or email him below.
Contemporary Worship Team
Join our worship team band on Sundays at 9:00 am in the Sanctuary for a spirit-led and joy filled time of music. From songs you hear on the radio today to hymns that have a modern feel; whether you are brand new to church or you've been attending for years, you can expect to feel familiar with the music in service each week. Through singing, prayer, and spending time with God; our goal is to lean deeper into the presence of God and to give back to God everything He has given to us through our praise and our singing. We can't wait to see you on Sunday!
Do you have question or are you looking to become involved with our worship band? We have a place for you! Our team is always searching for people with a heart to worship. For more information on auditions, please contact Ben Constantinides through the email below. Are you not a musician but love doing lights, sound, and other media? We can get you plugged in, too! Welcome to the team.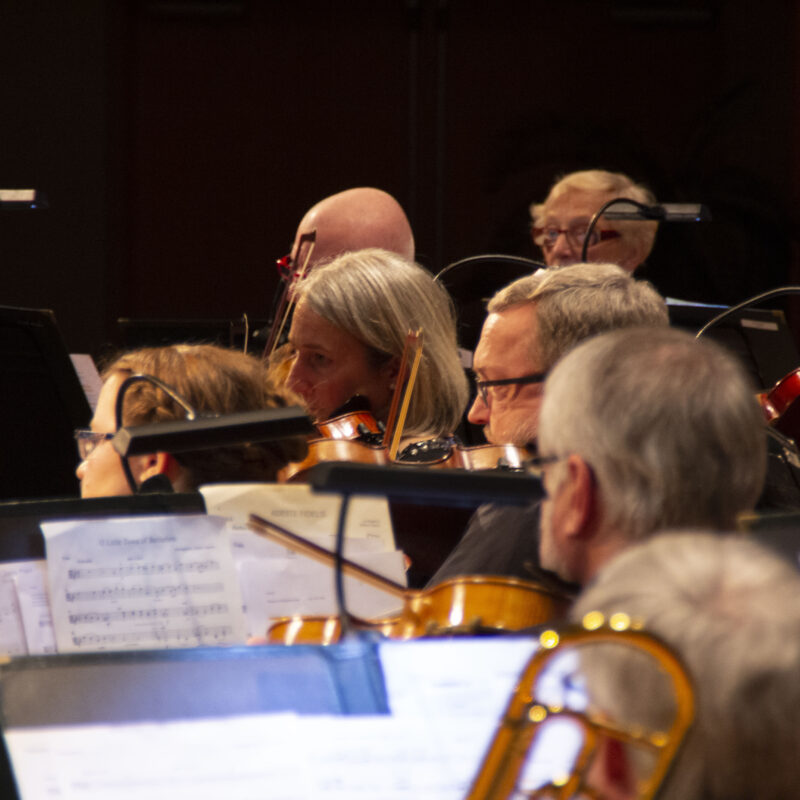 SAPC Orchestra
The St. Andrew's Orchestra is composed of approximately forty members and presents fine orchestral and choral-orchestral repertoire for worship services and special events/concerts. The ensemble typically rehearses for a few weeks prior to each appearance on Sunday afternoons from 4:00 pm – 5:30 pm, and Wednesday evenings from 6:00 pm – 7:15 pm. If you play an instrument, don't be shy and let your light shine! Inquire as to how you might be able to use your talents in the group or as a musician for special music. We accept new members throughout the year. If you are interested in playing, Please call Mark Gary at 520-382-2115 or email him below.
2023/2024 Season:
Cycle 2: 10/15, 10/22, 10/25 (10/29)
Cycle 3: 11/12, 11/19, 12/3, 12/6, 12/7 (12/9)
Cycle 4: 12/17, 12/20 (12/24)
Cycle 5: 2/25, 3/3, 3/10, 3/13, 3/17, 3/20, 3/23 (3/24)
Cycle 6: 3/27 (3/29 & 3/31)
Cycle 7: 5/5, 5/12, 5/15 (5/19)
Wittman Ringers
The Wittman Ringers handbell choir participates regularly at the 10:45 am Traditional Worship Service and also performs in various concerts and events throughout Tucson each year. We rehearse 7:00 pm – 8:30 pm Tuesday evenings between September and May.
The handbell choir season for 2023-2024 has begun!  If you would like to join or to have more information, please contact Wittman Ringers director Arlene Sturm through the church office at 297-7201. New members are welcomed and encouraged at any point in the year. Thank you to all of the ringers for inspiring us in worship! 
SAPC Children's Choir
Paused for Director Search
The St. Andrew's Children's Choir provides a fun and creative way to get children excited about singing!
Rehearsals are Sunday Mornings from 10:15 am – 11:00 am in Room F (lower level of the SW campus).
All children ages 4 years – 5th grade are invited to join.
Flowers
Would you like to honor a loved one or celebrate an event?
The St. Andrew's Flower Team creates an arrangement on the first Sunday of each month. As a donor, your message would be included in St. Andrew's weekly email the week of the flower arrangement and in the pre-service slides! It could be in memory or honor of a loved one, to celebrate an anniversary or birthday, or just because! Please call the church office or sign-up online using the button below. For more information, contact Lisa Behr at LKBehr@comcast.net.
Join the SAPC Flower Team!
Did you know our live arrangements for Sunday mornings are often created by our very own SAPC Flower Team? If you just want to learn more about joining the Flower Team, please contact Lisa Behr through the email below.